Evening meetings of the Nicola Naturalist Society are held at 7PM on the third Thursday of the month in the Lecture Theatre of NVIT (Nicola Valley Institute of Technology) on Belshaw Road, Merritt. Admission is free to members. We have awesome raffles. Scroll down to see what is coming up from January through May 2017
To join the Nicola Naturalist Society click here: Membership Page
---
Sunday 15th January – Nicola Valley Swan/Eagle count with Wayne Weber
Meeting place & time:  Merritt Civic Centre at 08:30 to car-pool.
Each year there is a mid-winter count of swans and eagles in the Southern Interior of B.C., with participants from many areas. A few members of the Nicola Naturalists have participated in past years.
Because of increasing interest by birders, in 2017 and future years, Wayne is organizing a special outing with all NNS members welcome to join in.
Duration: About 8:30 AM to 4 PM. (The count should take all or most of the day). Please bring a lunch and a hot drink!  Leader:  Wayne Weber
Area covered: Nicola River from Merritt to Nicola Lake; entire shoreline of Nicola Lake; Nicola River from Nicola Lake to Spahomin (Douglas Lake); Nicola River up to Douglas Lake P.O.  (NOTE: The Nicola River from Merritt west to Spences Bridge will be covered by a separate group, and will not be part of the main field trip.)
---
Thursday January 19th 2017, 7 PM at NVIT Lecture Theatre: Tracy Wimbush (Nicola Tribal Association) –  Salmon and salmon habitat in the Nicola Valley
The Nicola River system is the breeding site of important stocks of salmon, some of which are seriously depleted and threatened. Salmon are an important focus for local First Nations in the Nicola Valley. Tracy Wimbush is the program manager for the Nicola Tribal Association. She also works closely with the Nicola Lake Steering Committee, BC First Nations Fisheries Council, Esk'kn'am Management Committee, and is the Mandated Representative for two bands on the Fraser Salmon Management Council. She has been actively working to conserve and rebuild the local Early Chinook Stock that return to the Nicola System. Her talk will be about the chinook and the work around them.
---
Thursday February 16th 2017, 7 PM at NVIT Lecture Theatre: Frances Backhouse (biologist and author) –  "Once they were hats" The biology of beavers and their role in Canada's history.   
[This presentation was postponed – we'll try to schedule it later this year]

Frances Backhouse has published books on a wide range of nature topics, including owls and woodpeckers, and also on historical topics such as the women in the Klondike gold rush. Her latest book examines humanity's 15,000-year relationship with Castor canadensis, and the beaver's even older relationship with North American landscapes and ecosystems. This will be a fascinating presentation blending biology and history.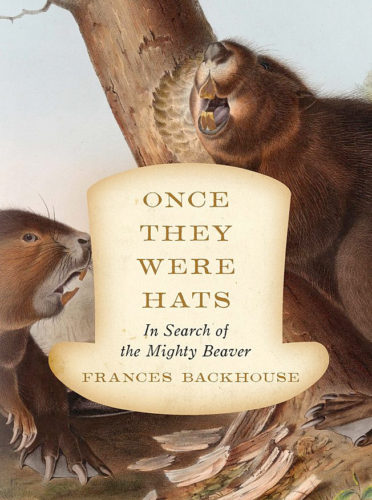 ---
Thursday March 16th 2017, 7 PM at NVIT Lecture Theatre: Bob Scafe – Butterflies and moths of the Nicola Valley, Part Two.
Bob is an active member of the Nicola Naturalists, a keen photographer and a very enthusiastic investigator of  butterflies and moths. Bob's presentation on this topic was very popular so we're getting him back with new photos and new information on these colorful insects. Bob's documentation of our local butterflies and moths is a popular feature of the Nicola Naturalist Society website – check here and here. Come and see great photos and learn about these interesting members of the Nicola Valley area fauna.
---
Thursday April 20th 2017, 7 PM at NVIT Lecture Theatre: Sarah Desrosiers – Sharing "Berried" Knowledge- the interrelationship between people and plants in the Canadian Arctic
Sarah Desrosiers is a local graduate student pursuing her degree at the University of British Columbia. She has worked with Inuit elders, youth and land users in the Canadian Arctic for six years. She is collaborating with communities to help document, preserve and promote traditional knowledge of plants for foods, materials and medicine. Sarah will discuss her involvement with a community-supported berry-monitoring program in Kugluktuk, Nunavut. She will also talk about the importance of building capacity for youth to engage with the local environment as a way for healing and well-being. This will be a very interesting ethnobotanical talk.
Thursday May 18th 2017, 7 PM at NVIT Lecture Theatre: To be announced – keep checking here
Coming up in the spring and summer:
Monthly Butterfly Hunts
Join Bob Scafe to search for butterflies in the Merritt area. Mark your calendar – these are the outing dates (all Saturdays):   April 29,   May 13,   June 3,   July 1,   August 5,   and  September 2. Meet at Civic Center at 9.30 AM unless another meeting spot has been arranged. More details to come – see our spring newsletter and this website.
Check out Bob's butterfly and moth pages:
Know your butterflies and moths – Merritt BC