Evening meetings of the Nicola Naturalist Society are held at 7PM in the Lecture Theatre of NVIT (Nicola Valley Institute of Technology) on Belshaw Road, Merritt. This fall our meetings will be on the third Wednesday of each month (instead of our usual Thursdays). Our evening meetings are free for members. We have awesome raffles.
We are now on Facebook. Check out our new Facebook page: NNS Facebook
Scroll down to see what is coming in fall 2019

For insurance reasons, our field outings are restricted to our members (visitors can join membership-for-a-day). To join the Nicola Naturalist Society click here: Membership Page
Membership Draw – renew your 2019-2020 membership on or before our September 18th meeting and you could win this stunning Ansel Adams photo print.
The draw will be held at the end of the September 18th meeting. Family membership gives two tickets in the draw, Single and Student memberships one ticket. The framed print, ready to hang, measures 70 x 91 cm (26 x 36 inches) and was kindly donated by Margaret and Glen Carlson.
---
Wednesday September 18th at 7 PM: AGM and Members' Photo Night
[NOTE  – this meeting is on Wednesday and not our usual Thursday] 
As usual, we kick off the fall with our popular Photo Night – always an amazing collection of local nature pics taken by our members during the summer. We keep the required AGM business meeting short – but this is a good time to discuss any options or new directions for our club. The club always needs members to volunteer as directors, field outing leaders and much more, so please contact one of the directors to volunteer to help run the club.
---
Wednesday October 16th at 7 PM: Franz Reuter – Adventures in Chad – climbing the highest mountain in the Sahara
[NOTE  – this meeting is on Wednesday and not our usual Thursday] 
NNS member Franz Reuter is well known for his travels to exotic wild places. This presentation features his travels in the Sahara wilderness. Franz is a fine raconteur and has some excellent photos of his African adventure.
---
Wednesday November 20th at 7 PM: Tom Willms – Thermal Refugia in the Nicola River
[NOTE  – this meeting is on Wednesday and not our usual Thursday] 
Tom Willms is a PhD candidate with UNBC, an Instructor at NVIT, and an active member of the Nicola Naturalist Society. He will share some of his research in characterization of thermal refuge habitat in the Nicola River and the importance of these refugia to salmonid fish. His work explores groundwater-surface water interactions in streams and uses some new technologies, including drone-based thermal imagery.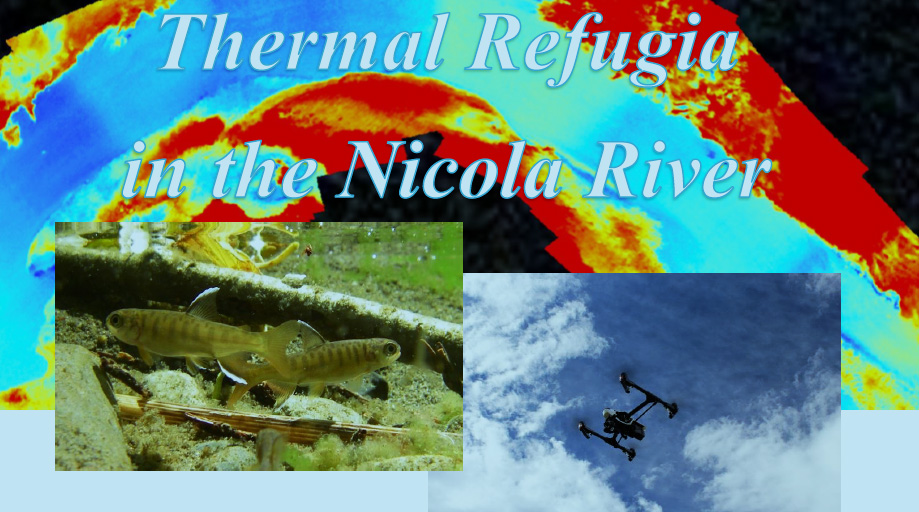 ---
Coming up in December:

Merritt Christmas Bird Count (date to be confirmed but likely on Saturday December 21st)



Fall Field Trips – members will receive email notifications and check this site.

---